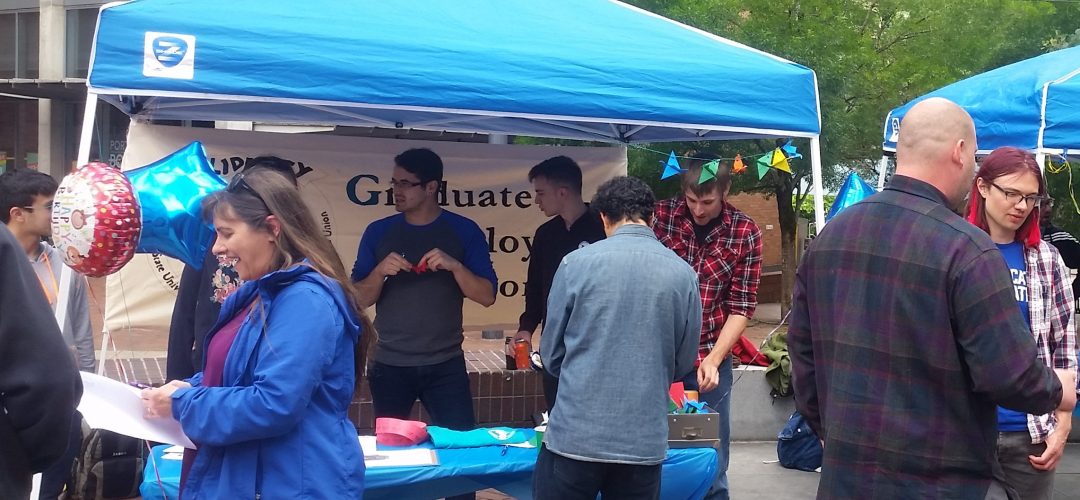 by Ashley Bromley, Executive Director
The Graduate Employee's Union (GEU) at Portland State University celebrated their first birthday on June 8th! The celebration included cupcakes, banners, and oragami cranes for leaving good wishes. Many of the wishes focused on the desire to secure a fair contract that included provisions such as affordable health insurance, fee relief, and a living wage. Since achieving union recognition one year ago, the GEU has been working to realize their first contract while building the strength and reach of their union.  We will continue to look for ways to support our union cousins as contract negotiations resume in the Fall.
Happy birthday to the newest AAUP-Oregon collective bargaining chapter!