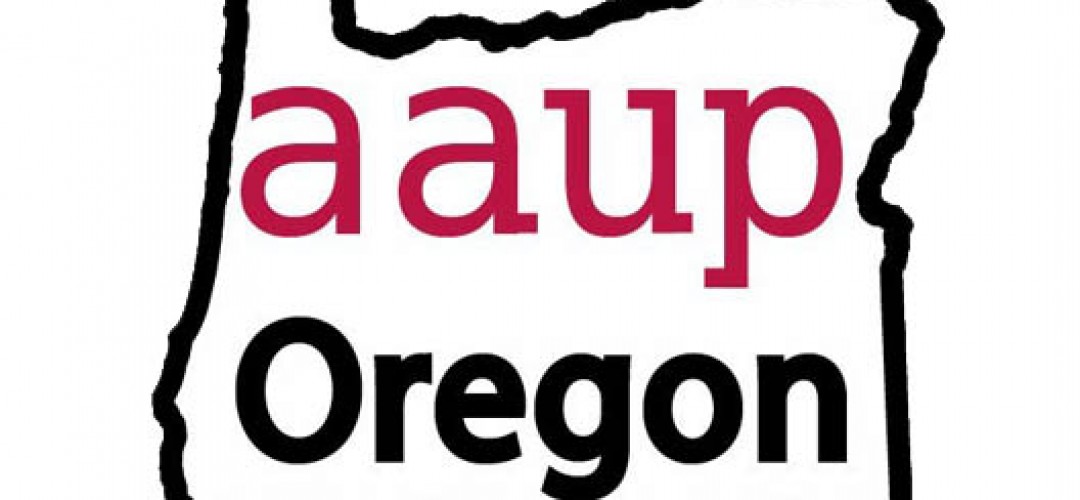 Friends and colleagues of AAUP Oregon:

As you may know, the administration at Oregon Institute of Technology declared impasse with Oregon Tech AAUP faculty on March 10. The two parties are still engaged in mediated negotiations through the cooling off period, but their faculty are planning for the worst possible scenario following a final offer from their administration which, among other things, proposed:

– Merit-only salary increases
– A 10% reduction of insurance premium coverage for faculty with families
– Any insurance premium cost increases borne solely by faculty
– The potential for administration to leave PEBB for another insurer each year
– A workload policy with no definition of workload unit
– A workload policy that can be changed at the Provost's discretion.

If faculty at Oregon Tech are forced to strike, it will be the first time in Oregon history.

Oregon Tech has work sites in Klamath Falls, Wilsonville, and Salem as well as a site in Seattle, Washington. During the pandemic, however, most instruction is delivered online.

Oregon Tech administration recently created adjunct instructor pools and we encourage you to be aware of any calls for replacement workers (also known as scabs).

Hiring adjunct instructors in Spring for courses normally taught by OT-AAUP faculty is a blatant attempt to undermine collective bargaining and the potential power of our unions.

Beyond informing your colleagues about potential calls for scab workers, you can support faculty at Oregon Tech by sending a letter to their president and provost here and staying connected to their efforts on social media.
Oregon Tech AAUP Facebook
Oregon Tech AAUP Twitter

Yours In Solidarity,

Carl Bybee
Vice President for Communications
AAUP Oregon

Steve Shay
Vice President for Membership and Organizing
AAUP Oregon