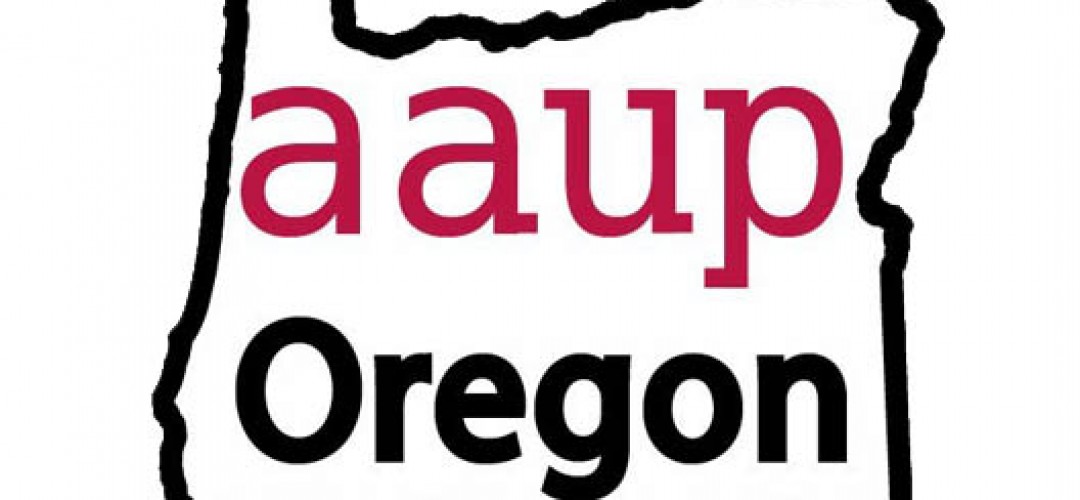 Welcome AAUP-Oregon members to the 2020-2021 academic year. Truly welcome. In this upcoming year we will need each other and need to support each other like never before as we mourn together, struggle together, and work together. But that is what we are here for.

If nothing else, the pandemic has taught us that we are all connected and that our lives and our futures deeply depend on each other. That has always been the deep message of both the AAUP and the union movement, a message that continues to speak across the modern era. In Oregon over the last few months we have witnessed a quasi-militarized federal police presence extend the same tactics used by ICE onto the streets of Portland. Here in Eugene, we have observed a peacefully protesting black man hit by a car driven by a white man angry about Black Lives Matter. Unprecedented fires have devastated towns and forests along the Western slopes of the Cascades. Then we read of the rumors that spread faster than the fires, blaming "antifa" and "leftists;" tales dispersed by supporters of the same legislators and politicians who deny or deflect the role of climate change now driving a multi-year severe drought in the region. All of this, of course, is occurring amid a global pandemic worsened by the same anti-intellectualism and anti-science ideology that embraces dis- and mis-information about climate change, the pandemic, and systemic racism.

Indeed, seeing yet again another failure of the justice system to indict Breonna Taylor's killers we are reminded how little progress or justice is now part of our everyday lives. And we are facing one of the most divisive and important elections when it comes to racial justice, changing our relationship to the planet, and how we will get through this pandemic.

But something has changed. Movements and groups that saw their struggles as unique or divided are now finding common ground and are joining their voices together. Given the stakes are so high, something must change. And there is much good work to be done.

Here is what we have been doing and what we are committed to do in this upcoming year.
If this work speaks to you, reach out to get more involved!

We also send a message of solidarity to faculty at Oregon Institute of Technology (Oregon Tech). Your AAUP Chapter stood with your campus colleagues in distress. Now, as you face a foot-dragging administration negotiating your first contract, we offer assurance that AAUP Oregon stands with you.


Yours,

Michael Dreiling, AAUP Oregon President
Avinnash Tiwari, AAUP Oregon Vice President of Political Action
Carl Bybee, AAUP Oregon Vice President of Communications and Public Relations
Ashley Bromley, AAUP Oregon Executive Director